About 3D Scans (Object & Room Capture)
Published: September 12, 2023
Introduction
With 3D Scan in Animant, you can create detailed virtual representations of your physical environment with your iPhone or iPad's advanced camera system. The two available modes are Object Capture and Room Capture:
Object Capture converts photos of a physical object taken in a variety of angles into a 3D Asset of your object. This process is also known as photogrammetry.
Room Capture guides you through a 360° pan around your room to create a 3D Asset of your room's interior plan, replacing objects with boxes.
You can add 3D Assets directly into Animant scenes and use features like Sensei and Storyline to animate their movement, or you can export them as a .usdz model for use in any 3D composition software (requires Animant Pro).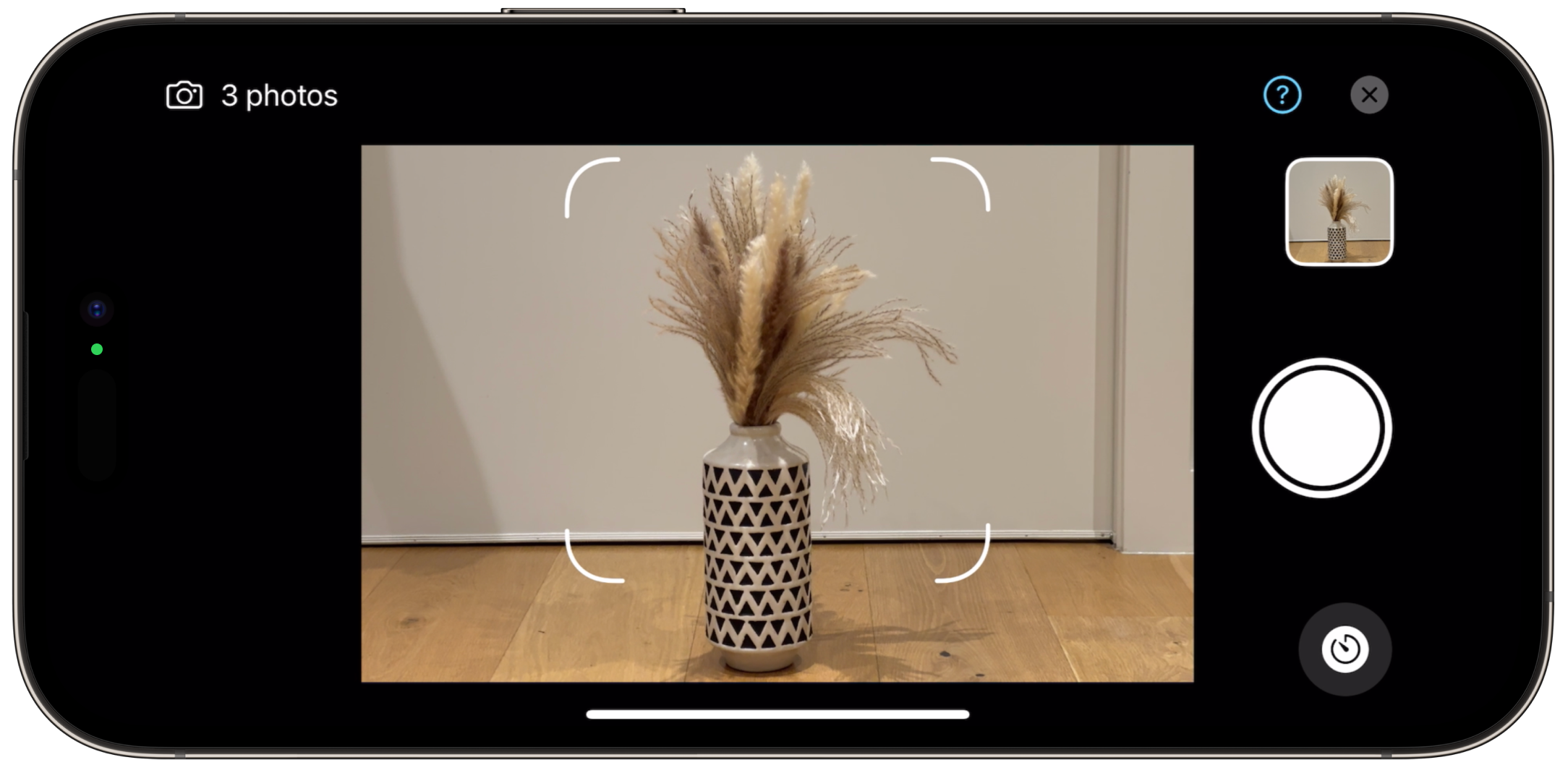 Requirements for using Object Capture
An iPhone or iPad with a LiDAR scanner*, and
iOS 17.0+ or iPadOS 17.0+
* Includes all sizes of iPhone 12 Pro, iPhone 13 Pro, iPhone 14 Pro, iPhone 15 Pro, iPad Pro (2020), iPad Pro (2021), iPad Pro (2022).
Don't have one of the above devices? You can use Remote Object Capture instead.
Animant guides you through the process of capturing all angles of your desired object. Once complete, Animant processes your new 3D model directly on your device and automatically saves it to your Asset Library. You can also export the processed .usdz file for use in other apps.
If you've scanned a piece of furniture, Animant uses on-device machine learning to tag it within your Asset Library to automatically add the model to future room scans.
Requirements for using Remote Object Capture
An iPhone or iPad running iOS/iPadOS 16.1 or later, and
A compatible Mac* running macOS Ventura 13.0 or later
* Most Macs that can run macOS Ventura are also capable of Object Capture. Your Mac needs to meet certain CPU, GPU, and memory requirements to use this feature. To check if your Mac is compatible, open a project in Animant and select Add > Assets > 3D Scan > Object Capture.
Animant facilitates the process of taking and viewing photos for use with Object Capture on your iPhone or iPad. When you're ready to create your 3D model, the app will enable you to wirelessly connect to your nearby Mac, where your model's photos will be transferred and processed. On completion, your new 3D Asset will be automatically sent back to your iPhone or iPad and retained in your Mac's Asset Library.
Considerations when taking photos
Take your photos in a series of orbits around the object.
For best results, try to isolate your object against a plain background and place it directly under a uniform light.
As a general rule of thumb, the more photos and camera angles you capture, the more accurate your resulting 3D Asset will be.
Photos taken on devices with a rear dual or triple camera system will result in a more accurate model. On these devices, Animant can also capture depth information with each photo, which aids the model reconstruction process.
Considerations when connecting to your Mac
By default, Animant disables Remote Object Capture connections on your Mac. Go to Animant > Settings... > General, then tick the box for your device to be able to discover your Mac.
Make sure your Mac has the Animant Project Gallery open.
Once your device is connected to your Mac, you'll see a notification like this:

Requirements for using Room Capture
An iPhone or iPad with a LiDAR scanner running iOS 16.1 or iPadOS 16.1*
* Includes all sizes of iPhone 12 Pro, iPhone 13 Pro, iPhone 14 Pro, iPhone 15 Pro, iPad Pro (2020), iPad Pro (2021), iPad Pro (2022).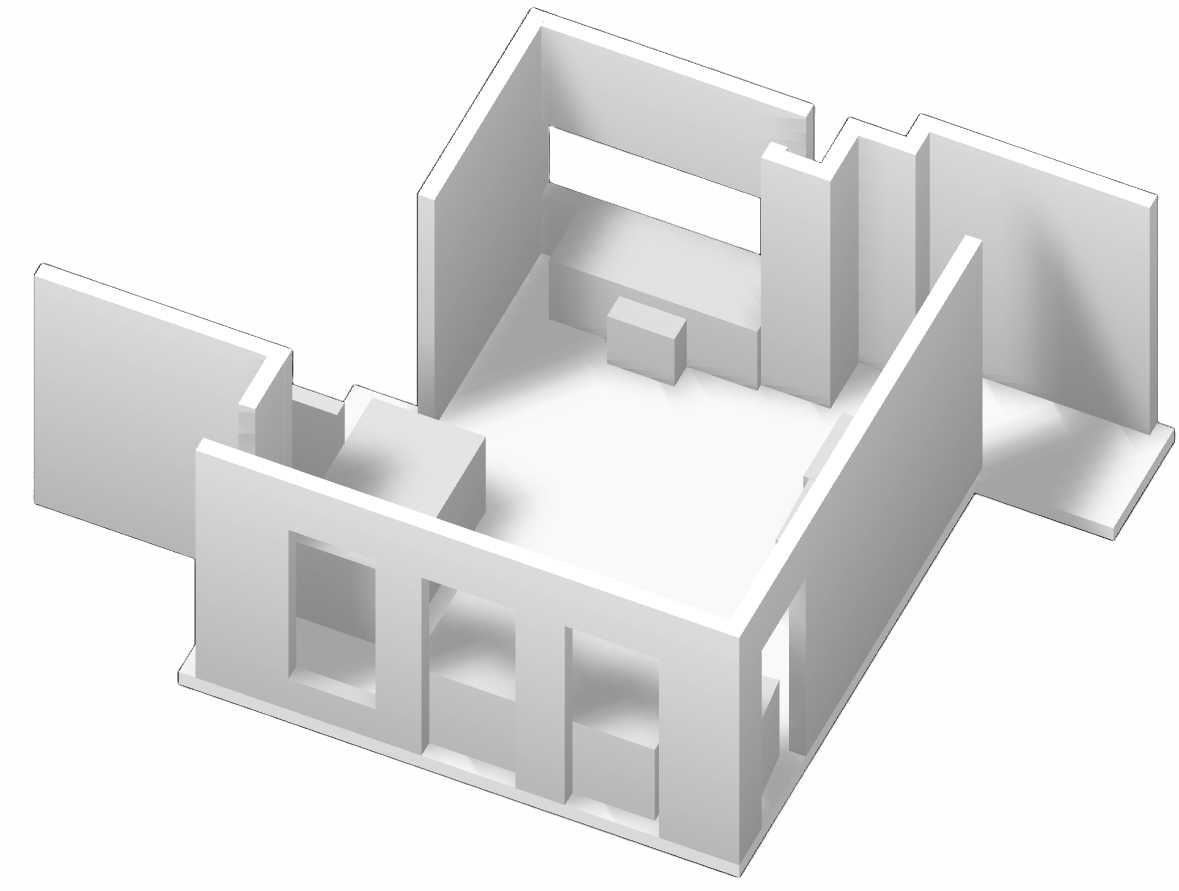 Room Captures are processed and stored directly in your 3D Asset Library.

Starting with iOS and iPadOS 17, you can create a single floor plan by combining several rooms. If you have existing furniture tagged in your Asset Library and Animant detects it during Room Capture, it'll add the furniture's 3D model directly to your scanned room.
Data Privacy
The photos taken using the above features are processed entirely on your device(s) and never transferred or shared with Animant. If you enable iCloud syncing, the resulting 3D assets will be automatically uploaded to your iCloud storage. For more information about how Animant handles your privacy, please read the app's privacy policy here.